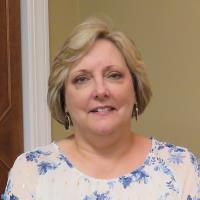 I am a native of Louisville and I have lived my whole life in the south end. I have a master's degree from the University of Louisville and have spent my career working with families. My husband Brian, and I have three wonderful daughters and I love spending time with them and my extended family. My Catholic faith is very important to me and I am happy to be in working to serve both my faith and families. Please let me know how I can best help you with your experience at Catholic Cemeteries.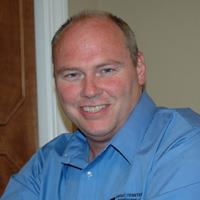 I am a jokester at heart. I was born and raised in Louisville. My wife Kelly and I are the proud parents of a beautiful daughter, Sophia. I graduated from the University of Louisville with a BA in Psychology. My interests include Louisville archives, cooking, classic rock, authentic cuisine, Dateline and outdoor recreation (camping). After working twenty years in the automotive industry, I wanted to direct my attention to assisting people and to reach fulfillment in maintaining the needs of others.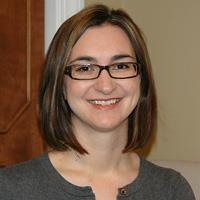 I have worked at the Catholic Cemeteries since 2000. Originally hired as a Support Analyst, I am now the Director of Administration. Prior to joining the Catholic Cemeteries, I graduated from the University of Eastern Kentucky with a Bachelor of Business Administration in Accounting. My husband Brent and I are the proud parents of two beautiful daughters. I enjoy spending time with my family and taking care of all kind of pets.
I have worked for the Archdiocese of Louisville since 1993. Until 2005, I worked in the Finance Department at the Chancery and then I joined the Catholic Cemeteries as Records Manager. In this position I am responsible for payroll, accounts payable, accounts receivable and human resources. I enjoy spending time with family and friends and with Chloe, my cat.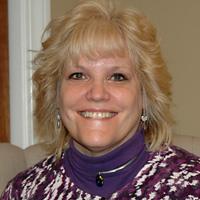 I have been with the Catholic Cemeteries since 2010. Before I came to the Catholic Cemeteries, I worked at AEGON for 29 years. My position at the Catholic Cemeteries allows me the opportunity to utilize my customer service skills. As a burial coordinator, my main duty is to coordinate with families and funeral homes the daily burials that will take place in any of the archdiocesan Catholic Cemeteries. Other duties include maintenance of burial records, digitizing documents and doing genealogy research for families as my time permits.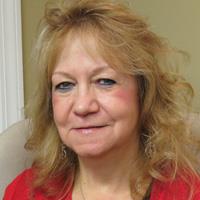 I feel very lucky to be part of the Catholic Cemeteries' team. I attended Holy Name School and Holy Rosary Academy. I graduated from Jefferson Community College with an associate's degree. I enjoy helping people and assisting those families that come through our office during a very difficult time. I am the proud mother of a wonderful son. In my time away from work, I enjoy listening to blues bands, cooking, yard work, spending time with my son, my family and friends, and my cats.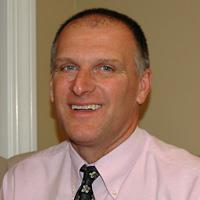 I was hired by the Catholic Cemeteries in 1983 as horticulturist, but I have worked in cemetery maintenance since 1974. In 1996, I was promoted to Director of Operations. In my current position, I oversee the field operations for the four archdiocesan Catholic cemeteries which include but is not limited to supervising both full time and seasonal workers, laying out and landscaping new sections and coordinating daily burials, maintenance and other miscellaneous operations. I am the archdiocesan delegate for the Catholic Cemetery Conference, a board member and past president of the Kentucky Cemetery Association, served on the Louisville Nature Center board, and have been an active leader and committee member for Boy Scout Troop 36 of New Albany since 1990. I live in Memphis, Indiana with my wife Teri. I am an amateur paleontologist, and enjoy hiking, biking, backpacking and growing bonsais.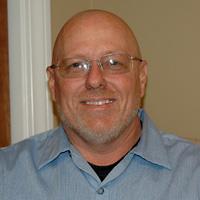 I have been a part of the Catholic Cemeteries' team since 1983. I was first hired as a seasonal employee to trim around the cemetery markers. Since then, I have done many different jobs such as landscaping and maintenance of plantings, interments, carpentry work, sandblasting memorials, setting memorials, etc. Currently, I am one of the two foremen of the Catholic Cemeteries. I can operate backhoes, crane trucks, bulldozers, tractors, and many other miscellaneous pieces of equipment. My co-workers are my second family. I have a wonderful wife and great kids. I love sports, Go Cards!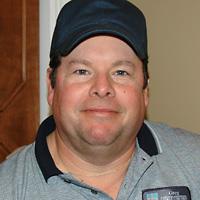 I started my career at St. Michael Cemetery, first mowing and then doing maintenance work on the equipment. I progressed to assist with the daily interments, became a backhoe operator and eventually was promoted to Foreman. Over the years, I have also acquired a degree in electronic engineering technology and currently hold a non-commercial pesticide license. With over thirty years of experience in the daily operations of our cemetery grounds, I feel like I can help and assist families and individuals with their cemetery needs.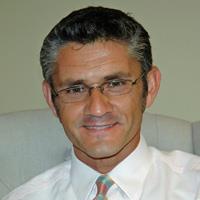 I came to the United States from my native Spain in 1995. I worked 3 years at the Chancery, in the Finance Department of the Archdiocese of Louisville. In 2000, I was appointed Executive Director of the Catholic Cemeteries and I have been in this position since. Through this ministry of the Archdiocese, we have the opportunity to assist families and individuals in one of the most difficult times of their lives, therefore, I always remind myself and my co-workers to never underestimate the influence that our actions and words can have in the life of another person. Please let me know how we can better assist you. Thank you.