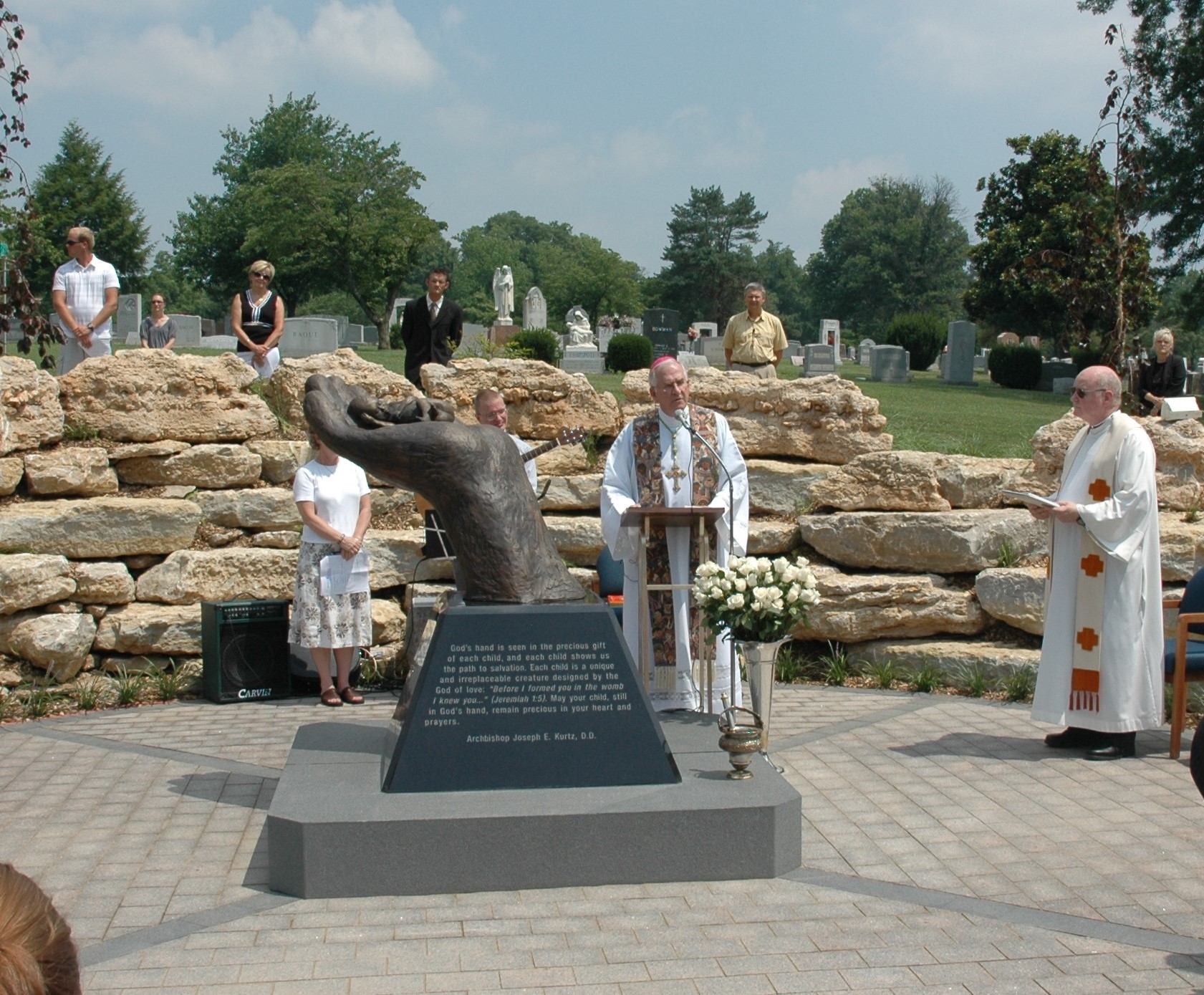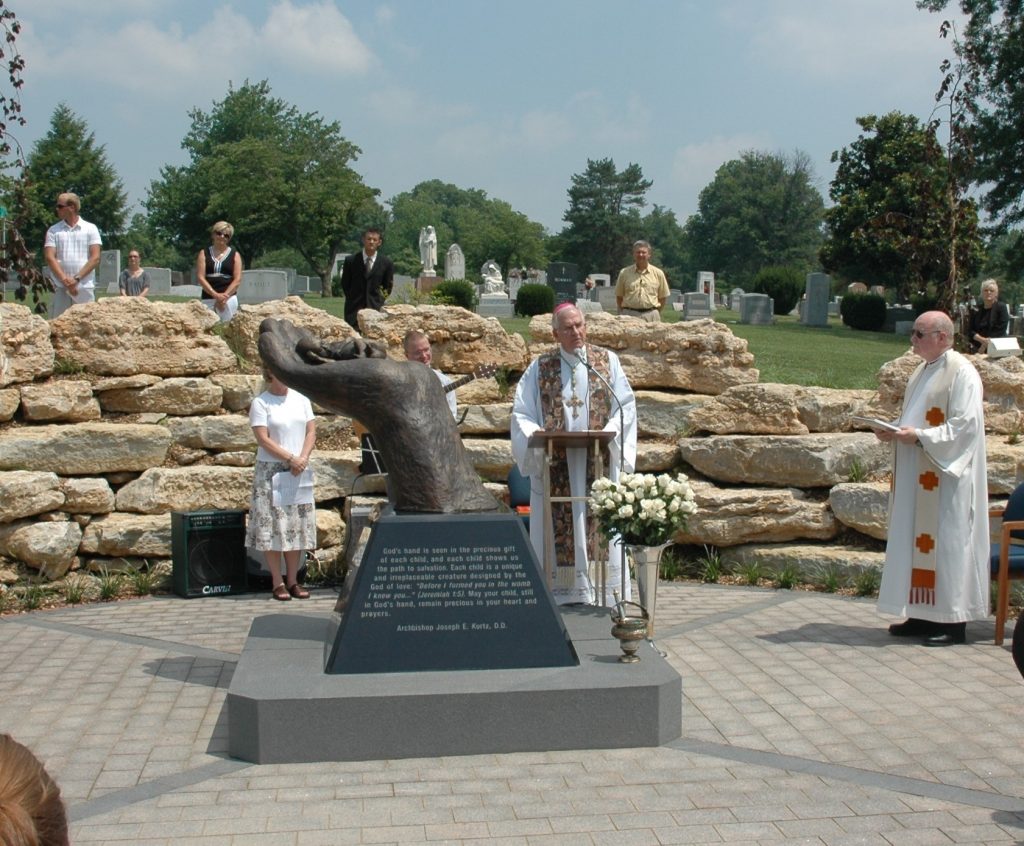 Calvary Cemetery has a dedicated section to honor children of all ages. The Holy Innocents' Section has bereavement options to accommodate families at a very difficult time for burial, prayer and reflection.
For children of any age, including fetuses and those stillborn, families have the option to purchase a grave space in the Holy Innocents' section that will allow for a level marker to be placed. The burial is recorded and includes the right to conduct a committal prayer service.
All life is sacred and the remains of fetuses and stillborns should be given a reverent burial. For that purpose, Catholic Cemeteries can provide a free grave and burial in the Holy Innocents' Section. The exact location of this unmarked grave is not recorded, and the grave cannot be marked with any type of marker or other memorialization. There is no visitation or service at the time of burial. A private service is performed by cemetery personnel.
In June of 2010, the "In God's Hand Garden" was dedicated by Archbishop Joseph E. Kurtz, D.D. This garden features a central bronze piece of God's hand cradling a baby surrounded by over 1,500 granite pavers. These pavers may be purchased to memorialize a beloved child buried in the Holy Innocents' section, or in another section or cemetery. Please contact the cemetery office for more information.
Each month, Catholic Cemeteries holds a prayer service at the Holy Innocents' section to remember those children who were stillborn or lived any length of time. Families and friends are invited to attend the service on the last Wednesday of each month at 1:30 p.m. The names of all children interred during the month in the Catholic Cemeteries will be mentioned during the service. Any other name, whether the child was interred in a prior month or in another cemetery, can also be mentioned at the request of families and friends.